Little Art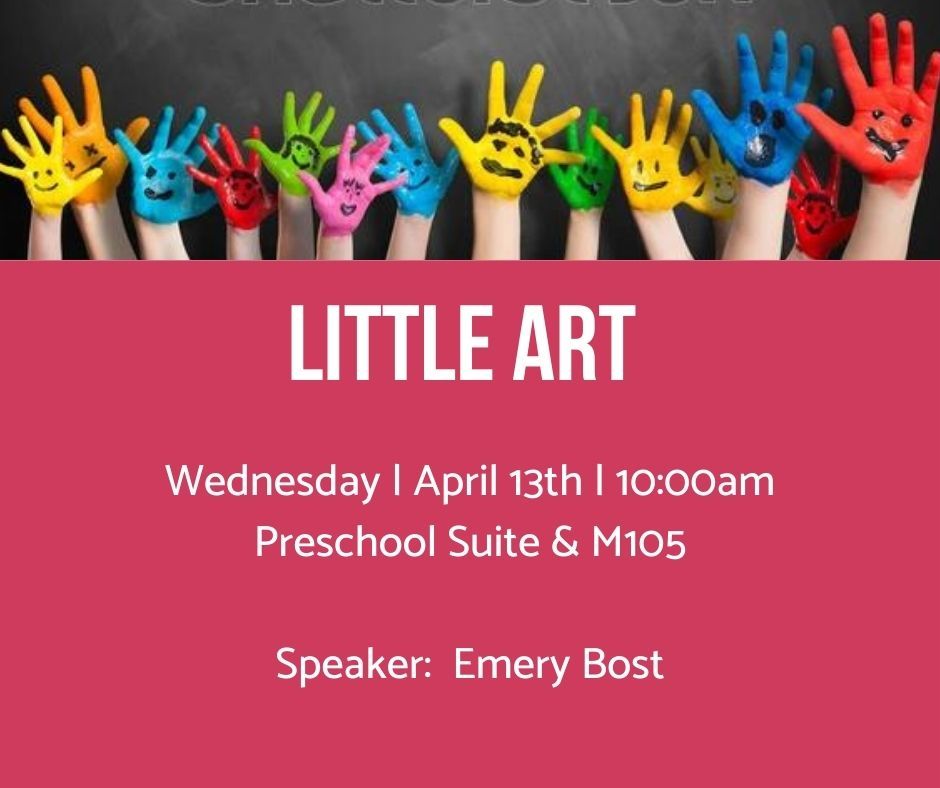 Little Art is an intentional time to share with our Preschoolers and in community with other moms. We will begin the morning completing a craft with the children and then break off for some intentional community and a discussion topic. This month's speaker is Emery Bost who will be sharing "Living with Intentionality in our Neighborhood and Community."
Event Details
When: abr. 13 2022 10:00 a. m. - 11:30 a. m.
Childcare: Yes
Contact: Alicia Frick africk@fbcirving.org
Register Here!