Women's Bible Study On Prayer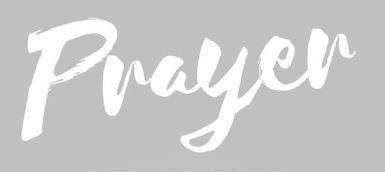 Prayer is a wonderful privilege, and necessary practice, in our growing relationship with Christ; and one we often have the most questions about. Our first week, we will examine scripture to find answers to common questions: What is prayer? Why should we pray? When should we pray? and How should we pray? The Lord's own disciples asked this very question! We will carefully study His response, known as the Lord's prayer, and discover four key aspects: adoration, confession, thanksgiving, and supplication. Then, over the next four weeks see how each is used in other scriptural prayers and learn to utilize scripture in our own prayer life. The zoom meeting link will be provided in your email confirmation upon registering.
Event Details
When: Apr 29 2020 8:00 pm - 9:00 pm
Cost: Free
Childcare: No
Contact: Michelle Stanphill mstanphill@fbcirving.org
Register here!